Permanent Makeup by Jolie
Lips
Always Youthful and Vibrant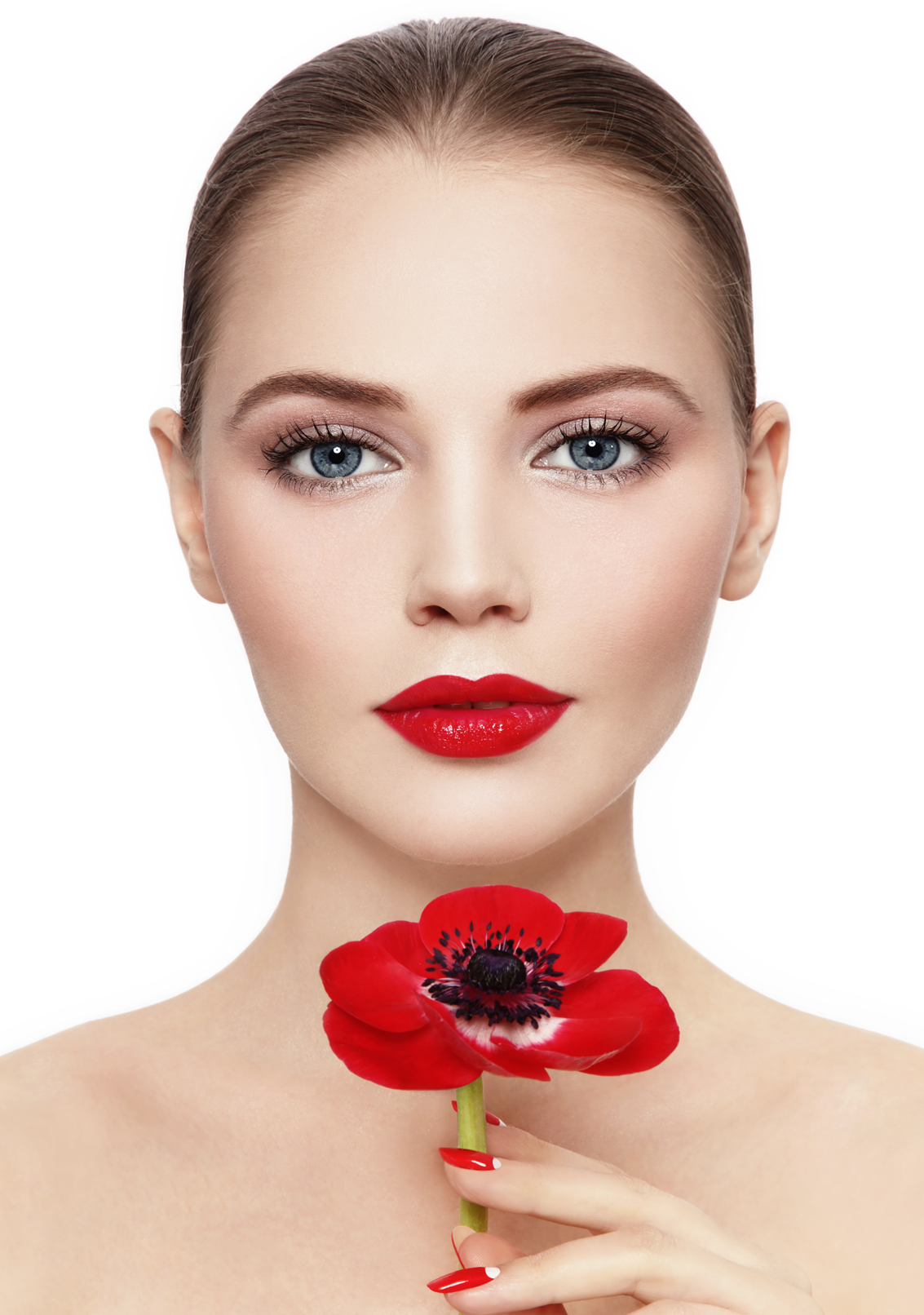 If you love having makeup-free days on a regular basis and you wonder how to keep vibrant color lips, permanent make up is the way to go.
Full lips are greatly admired; they are rich and pouty and have a great sex appeal to them.  Fuller lips may not always be symmetrical, but when they are, it just adds to their appeal.
One of the best options for an amazing lip makeover is to add vibrant, youthful color to them and make lips look a bit fuller by slightly extending the natural contour of the lip. Often clients choose to combine permanent makeup procedure alongside standard fillers or alternatively some clients prefer to use only permanent make up as it lasts up to 4 years, far longer than fillers.
One of my favorite procedures is correcting color. As we live in South Florida, a state of such impressive diversity, I get to work on all types of skin. It is common for people of mixed ethnicities to have ashy-colored lips and it's amazing how beautifully this can be changed to other lovely colors.
It is only normal for clients to worry about how painful this type of procedure can be. However, by keeping the area of the treatment numb and by reapplying topical anesthetic creams during the procedure, we can make the process much more comfortable.
As Jolie works in a medical facility, there is the option of having a dental block anesthetic, just like you would have in a dentist's office, so that your nerves are numbed immediately.
Lips can be filled in partially creating an ombré effect.
For a brighter look, a full color lipstick filling effect is highly recommended.
You may also choose only lip liner if you only want to add definition to the contour of your lips.



Please wear your normal make-up to the procedure. Please bring your favorite lip color makeup.
Some medications and herbs can increase bleeding and swelling, i.e.; aspirin, blood thinners, diet pills, vitamin E, multi-vitamins, niacin, St. John's Wart, evening primrose oil, and ginkgo-biloba. Please discontinue the use of these for at least 24 hours before all procedures. However, NEVER DISCONTINUE A MEDICATION YOUR PHYSICIAN HAS RECOMMENDED WITHOUT CONSULTING HIM OR HER.
Please avoid any alcohol for the day of the procedure as this also increases bleeding and swelling.
If you are required to take an antibiotic pre-med before dental treatments, you must also take it before any permanent makeup procedure.
It is important to let us know if have Herpes Simplex so that we may consult further.
If you have had any type of lip surgery prior to this procedure, consult with the physician about how long you should wait before having any permanent makeup procedure on the lips. Most physicians will recommend waiting for 2- 3 weeks after lip filler injections like collagen or Restylane.
If the lip surgery involves an incision (such as a lip implant), the incision needs to mature for at least 6 months before tattooing on top of it.
For 14 days Following all procedures:
Do not expose the treated area to the sun. (Sun exposure during the first week will lead to heat blisters on the lips, which will hurt and result in color loss.)
Use a clean Q-tip to apply ointment 3 times a day.
Absolutely no picking or scrubbing; this could cause pigment loss, scarring, and delayed healing. Do not pick at the epithelial crust; allow it to flake off on its own.
Do not soak the treated area in a bath, swimming pool or hot tub. Do not swim in fresh, salt or chlorinated water.
Do not expose treated area to the full pressure of the water in the shower.
Avoid touching your procedure area. This can transmit bacteria into the area and lead to an infection.
Avoid environments that would cause dirt or germs to contact area while healing.
When have lips or eyeliners procedures you may use 1000 mg of Vitamin C twice a day for bruising.
Do not press your face into a pillow while sleeping, especially during the first couple of days. The skin is drilled with holes and can tear or kink. The compressed tissue does not get adequate flow of blood and oxygen. The dependent side swells more, can ooze more, and can have more color loss.
Do not use Peroxide or Neosporin
Avoid facials for at least 7 days.
Avoid strenuous activity for 7 days. Increased blood pressure and dilated blood vessels increases swelling and oozing. Also, sweat running into a wound will sting.
Expect moderate swelling, usually for 1-2 days following the procedure. Keep your lips very lightly moistened with A&D Ointment for the next 5-7 days, then switch to chap stick. Drink through a straw for the first few days.
After the procedure, lips may appear to have too much color. After 3-4 days; the color will become lighter as the epidermis sloughs off. It will appear that you have lost all your color; however, when your lips have healed completely, the dermal layer will gradually become darker. Lips will not have their full color until after 8 weeks of healing.